Commercial Moving Services
Serving Las Vegas, Nevada
FREE QUOTE
Our Commercial Moving Service
Here at Christopher Moving we value our clients' time. We understand that company downtime directly affects growth. Each business is unique, so we create a specialized relocation plan that will meet your company's individual needs. Most importantly, our services are cost-effective and our employees operate at a high level of efficiency.
Our commercial moving services range from light industrial services to assist with remediation. Because we understand that running a business never ceases, you can trust our moving specialist to handle the logistics of relocating your facilities. Growing and downsizing can lead to drastic changes in the way departments are structured. One of our expert planners can assist in space maximization that is effective for your business demands. 
We take pride in knowing that we operate at the highest level of industry satisfaction. In order to fulfill your relocation needs, we would like to get to know your business and your relocation expectations. We ask that you consider some of the points below and communicate essential requirements to one of our moving specialists.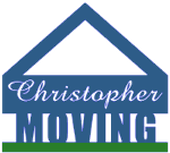 We Make Your Commercial Move Fast and Easy
Questions Our Moving Specialist May Ask
Know How Much or Little Downtime Is Expected For Employees?
In Regards To Department Floor Plans, What Are The Expectations?
Do We Need To Receive and Deliver Any New Office Supplies Or Fixtures From A 3rd Party Vendor?
Are There Any Foreseeable Contingencies That May Impact The Relocation?
We Serve the Entire Las Vegas Area

Great company to deal with from the first phone call to the final handshake of completion. All of our furniture was handled with care and arrived at our new house without any problems.
Don H.

Excellent – Came on time, wrapped all of our stuff. Even let us use boxes to pack our clothes in. Very Professional. Will use again for the next move.
Natalie W.

What can I say that the other have not? Fast, and I mean FAST. 2,300sq ft 4br home loaded in 1 1/2 hours. Unloaded in about half that time. Great crew. Went the extra mile from start to finish. NO damage and not a second wasted.
Chad R.

Awesome customer service and definitely made accommodations for my situation. Would recommend them to anyone in the Vegas area!
Leslie R.
OFFICE LOCATION
3750 W. Tompkins
Las Vegas, NV 89103
Office Hours:
Mon 9:00 am – 5:00 pm
Tue 9:00 am – 5:00 pm
Wed 9:00 am – 5:00 pm
Thu 9:00 am – 5:00 pm
Fri 9:00 am – 5:00 pm
Sat 9:00 am – 12:00 pm
Closed on Sundays