Residential Moving Services
Serving Las Vegas, Nevada
WE MAKE YOUR RESIDENTIAL MOVING FAST AND EASY
FREE QUOTE
Our Residential Moving Guide

Whether you're moving down the street or to a new city, moving can be a big adjustment for every member of the family. At Christopher Moving, we try to relieve the stress involved with relocating. We understand that we are moving much more than furniture. In residential moves, we are moving lifelong memories and personal belongings.
Our first goal is to safely and securely transport your items. Displacing your family is stressful, so we focus on getting you into your new home quickly. We want to see you happy! We rate at the top of the industry in customer satisfaction, so let us know what can do to ease your transition.
Because we care, we have prepared some helpful tips and a residential moving checklist. Our experiences show that doing some of the items below can alleviate stress and make for a better moving experience.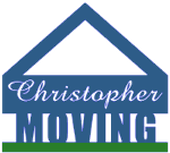 Your possessions are as valuable to us as they are to you.
Things That Can Be Forgotten While Moving
Back Up Your PC
We recommended backing up any important files that are stored on your personal computer before disassembling it for a move. You can use an external hard disk, CDs, DVDs, or even store your files on the internet. We use computers to manage some of our most important documents. Avert disaster by assuring they are safe when your PC is unplugged. 
Fill Out A Change-Of-Address Form
Ensuring your mail gets to you at your new home is an important task. Luckily, it has become quite easy thanks to the US Postal Service's online change of address service. If you prefer to do things the old fashioned way, then you can stop by your local post office, fill out the form by hand, and submit it to a clerk. Keep in mind that a change of address form is just a temporary way of forwarding your mail. Updating your address with senders is a task that can be completed once you have settled into your new home.
Defrost Refrigerators and Freezers
Part of moving is keeping your items safe and dry. Melting fridges and freezers in a moving truck can be a cause of disaster when stored with cardboard boxes. We recommend defrosting and cleaning out your freezers at least 24 hours before your move.
Decide What To Do With Hazardous Materials
Unfortunately, there are some items that we just can't move, according to the law. If you want to be prepared, do things like: empty lawnmowers of gasoline, empty out propane tanks and unload guns with ammunition. If you are not quite sure what qualifies as a hazardous material do not hesitate to ask us. Our priority is to keep your possessions safe, and unfortunately moving hazardous materials is a risk to their well being.
Our Mini Residential Moving Checklist
Put in a change of service address with the utility companies: water, electric, gas, sewer, trash, telephone, cable, etc.
Record utility meter readings to make sure last bills reflect accurately.
Use perishables and cleaning supplies in advance in preparation for your move.
If you were renting, turn in or leave keys in a designated area for your previous landlord or management company.
If moving long distance, be certain to address any banking concerns.
If you live in a Hi-mid rise condo, arrange with management for the use of an elevator when moving.
If possible, arrange childcare or an animal sitter during the time of your move.
Contact your children's school and arrange for forwarding of records to the new school district.
Liberate your inventory. Items that should be sold, donated, given away, or re-cycled, have another purpose. Help them on their journey.
Don't forget to reserve time for goodbyes! Neighbors, friends, and family that live close by will surely miss you.
We Serve the Entire Las Vegas Area

Great company to deal with from the first phone call to the final handshake of completion. All of our furniture was handled with care and arrived at our new house without any problems.
Don H.

Excellent – Came on time, wrapped all of our stuff. Even let us use boxes to pack our clothes in. Very Professional. Will use again for the next move.
Natalie W.

What can I say that the other have not? Fast, and I mean FAST. 2,300sq ft 4br home loaded in 1 1/2 hours. Unloaded in about half that time. Great crew. Went the extra mile from start to finish. NO damage and not a second wasted.
Chad R.

Awesome customer service and definitely made accommodations for my situation. Would recommend them to anyone in the Vegas area!
Leslie R.
OFFICE LOCATION
3750 W. Tompkins
Las Vegas, NV 89103
Office Hours:
Mon 9:00 am – 5:00 pm
Tue 9:00 am – 5:00 pm
Wed 9:00 am – 5:00 pm
Thu 9:00 am – 5:00 pm
Fri 9:00 am – 5:00 pm
Sat 9:00 am – 12:00 pm
Closed on Sundays